Oak
Welcome to Oak Class
Our teacher's name is Mr Fuller. This is a key stage 2 class comprising of year 5 and year 6 children. Our teaching assistants are Mrs Pearce and Mrs Allen.
Useful external websites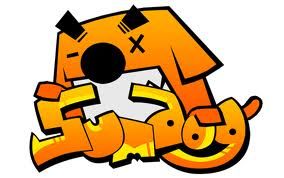 Sumdog
Use this website to practise your maths. If you have forgotten your username and password, please ask your teacher.
Home Connect
Click/tap here to see the date and result of the last book quiz taken, the percentage of quiz questions answered correctly for this term and for the whole school year and average book level.
Page 1 -
showing articles 1 to 5 of 12
NEXT
New topic
We have begun our new topic on LIFE - LIKE LEMONS AND LEMMINGS with a hunt around the nature reserve.
Galleries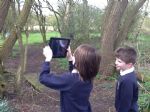 We are disappointed
We were really upset that our climbing wall has had to be cancelled due to vandalism. We have written letters to the vandals to express our thoughts. We hope that somehow the culprits read them.
Galleries
Forgiveness
We have been looking at the importance of forgiveness. These figures show the things we like about ourselves (written in red) and some of the bad experiences we have had. The things we have done that have upset others are written in pencil, and the things others have done to upset us are written in black. We can't undo the bad things but we can forgive them or ask for them to be forgiven.If the pencil or pen is crossed out, it means that thing has been forgiven.
There have been mistakes, but I have forgiven and been forgiven. What's left is me.
Galleries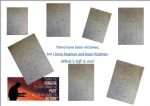 Chinese dance
We spent a day learning about Chinese dance stances, such as the dragon, the crane, the bear etc. We then put them together into a dance that helped us to control our movements and sense of panic under pressure! It was exhausting.
Galleries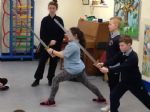 Book day
We have been enjoying "Billionaire Boy" by David Walliams. We have learnt a lot about money and its value.
We have also made up some silly book titles using David Walliams' list of comedy names in the chapter about Peter Bread. For example...
A visitor's guide to Egypt by Rhoda Camel
Most dangerous explosives by Imogen Dynamite
How to be a singer by Carol Singer
A family Christmas by Wayne Dear, illustrated by Mary Christmas
How to stay safe by Justin Case
We have also been inspired by Walliams to help Mrs Trafe with her menus. For example would you like to try some of the following...
Starters:
Lizard soup from a tropical island served with Royal Queen snot salad.
or
Grand cheetah spit taken from Africa, served with the finest stilton cheese. Worn, hand-knitted socks.
Mains:
Dead giant rat that is fat and is served with huge eye balls with a serving of human poo.
or
A puff pastry, filled with the finest spider legs freshly collected from Costa-Rica at sun rise. Served with shredded anaconda skin and freshly pickled Japanese eye ball salad.
Dessert:
A melt in the mouth frog sponge with extrordinary mouse and honey bon bons.
or
Toe nails from the biggest man on Earth served with frog urine jelly.
Drinks:
Ear wax milk shake (fresh or out of date)
or
Snail trail smoothie
Galleries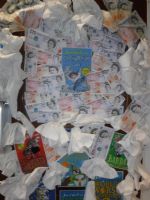 Page 1 -
showing articles 1 to 5 of 12
NEXT