Chestnut
Welcome to Chestnut Class
Our teachers are Mrs Tuite and Mrs Parry. This is a key stage 1 class comprising of year 1 and year 2 children. We have two teaching assistants in our classroom. Their names are Mrs Haines and Miss Major.
Useful external websites
Home Connect
Click/tap here to see the date and result of the last book quiz taken, the percentage of quiz questions answered correctly for this term and for the whole school year and average book level.
Sumdog

Use this website to practise your maths. If you have forgotten your username and password, please ask your teacher.
Page 1 -
showing articles 1 to 5 of 6
NEXT
A Terrifying Adventure in the Nature Reserve!
We are so lucky to have the Nature Reserve on our doorstep. It provides us with so many learning opportunities. Today we covered Maths, English, Art and PE. As you will see in the gallery, the children's happy faces say it all.
This morning we went on an adventure to find a 'beast!' The children were thrilled and completely engrossed. We definitely have some budding actors in the class. As a result of such enthusiasm, we have ended up with some truly incredible story writing!
Galleries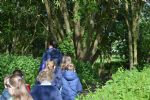 Show Time!
I think we can all agree that the children in Chestnut 1 were fantastic in their assembly. This morning, they enjoyed telling us all about how proud they felt and how much they enjoyed it.
One parent has even challenged us to see how long we can plank for!! We will try and let you know. :)
Well done to Chestnut 1, from your very proud teachers.
Galleries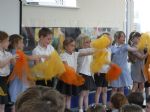 Fishy Business!
Chestnut 1 and 2 enjoyed some creativity yesterday!
The objective was to make a fish tail for one of the group and the rest was up to them.
I am sure you will agree that the results were pretty impressive.
Galleries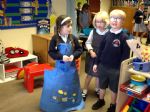 Chestnut 1: A Special Visit Inspires Us
We're having an amazing week full of learning, and as always the best parts have been those that developed from the children's interests.
We have written recounts and non-fiction pages, designed our own shells using concentric shapes and tessellation. Our wonderful children even linked tessellating patterns to our maths work on doubling. There is no limit to their creativity and their ability to make links in their learning. To think all this came after a visit from a little creature called Bambam the tortoise... how wonderful!
This week we have taken our maths work outside and made arrays using the natural resources around us. We used the photographs we took to form our independent maths challenge for the week.
The children are also excited to begin our new reading incentive, so be sure to ask them about it and support them at home to 'fill their bookshelf' each week.
Galleries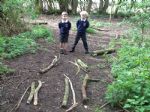 Chestnut 1: A Visit to Inspire Us
A Visit to Dino Park!
We were astonished this afternoon when a mystical door appeared in our classroom! Despite the surprise, the children couldn't wait to step foot through the door to explore. We are so excited to write all about our adventures tomorrow... What did they discover?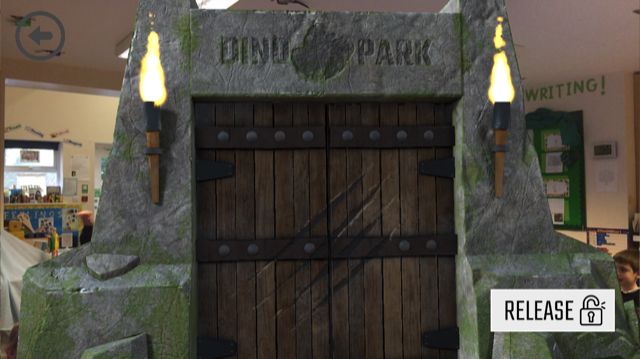 Page 1 -
showing articles 1 to 5 of 6
NEXT