Maple
Welcome to Maple Class
We believe in keeping our reception class small so there are very rarely more than 15 children in our class. The early years foundation stage (EYFS) team consists of Mrs Scarbro, Miss Hall and Mrs Scott.
Useful external websites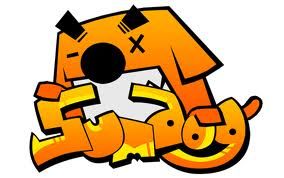 Sumdog
Use this website to practise your maths. If you have forgotten your username and password, please ask your teacher.
Home Connect
Click/tap here to see the date and result of the last book quiz taken, the percentage of quiz questions answered correctly for this term and for the whole school year and average book level.
Your child's first year in school is very important as it is here that independence, confidence and eagerness to learn; the foundations of future success, begin to develop. Learning in this key stage takes place during play and practical activities based on the seven areas of learning and development. All areas of learning and development are important and inter-connected. Three areas are particularly crucial for igniting children's curiosity and enthusiasm for learning, and for building their capacity to learn, form relationships and thrive. These three areas, the prime areas, are:

• communication and language;
• physical development and
• personal, social and emotional development.

Children are also supported in four specific areas, through which the three prime areas are strengthened and applied. The specific areas are:
• literacy;
• mathematics;
• understanding the world; and
• expressive arts and design.
Your child's year in reception is spent in our purpose built classroom with a small number of other children. The children have access to a spacious outdoor learning area where much of their learning will take place. They are assessed throughout the year to measure their progress.
Page 1 -
showing articles 1 to 2 of 2
WOW! What an amazing space WOW day!
Today in Maple, 18 astronauts and aliens arrived wearing incredible costumes and were set 12 space missions to complete.
They ranged from creating a colour splat solar system picture, to making a rocket take off using baking powder and vinegar, to getting your face painted, to making a pizza planet.
The children all had a space mission card and ticked off all the missions they managed to complete.
We all managed to make a pizza planet and had fun putting the toppings of our choice on and even more fun eating them!
The final mission, number 12 was the most important. It was to have great fun. Everyone achieved that one!
Galleries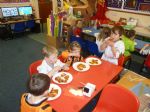 Space WOW day
Today we have been exploring the dark!!
We began thinking about what is different about night and day.
We worked out that the sun gives us our light and when it is daytime, it lights up our world.
At night our country is facing away from the sun. So we have to find other sources of light!
We decided to explore this and so went into a dark cupboard! We were not afraid of the dark and sang a song to help us be brave!!
We tried lots of different things to make light in our dark cupboard.
Ask us to tell you what we discovered!!
Galleries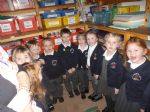 Page 1 -
showing articles 1 to 2 of 2