Page 1 -
showing articles 1 to 8 0f 264
NEXT
A beautiful Easter service
Tuesday 28 March 2017
The children in Chestnut and Willow led a wonderful Easter service in St Mary's Church. They put on a performance of "Amazing Love", a classic retelling of the Easter story. To see more pictures, please visit the gallery.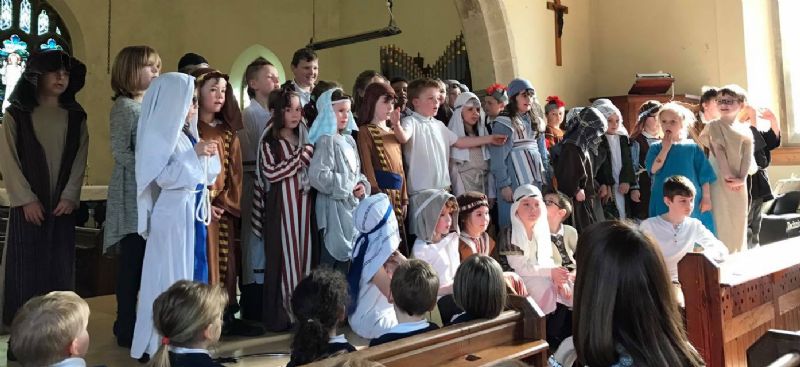 ---
A sea of red on Red Nose Day
Friday 24 March 2017
On Red Nose Day, the children raised money by coming to school dressed in red, as one of the noses or in a weird, wacky and wonderful outfit. Everyone looked great!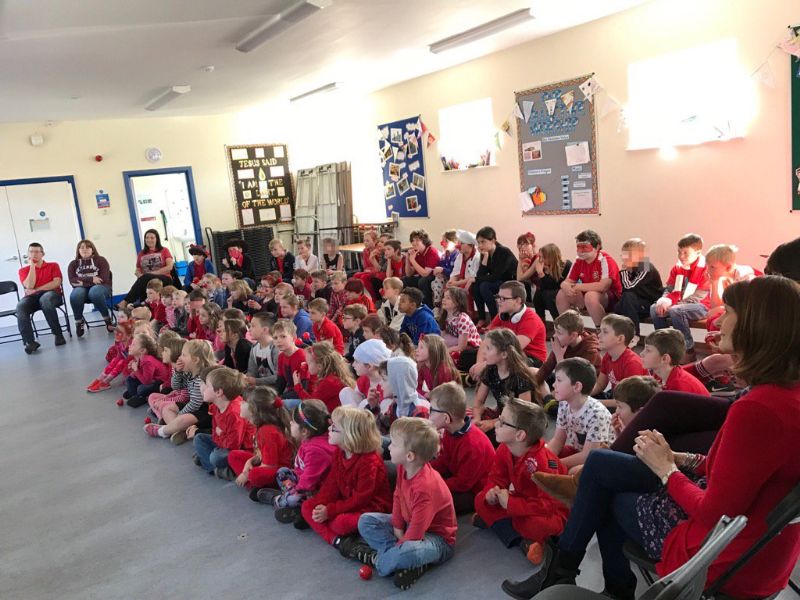 ---
Good news for the birds!
Friday 17 March 2017
The children in Willow Class have been busy making bird feeders for the school's cairn garden...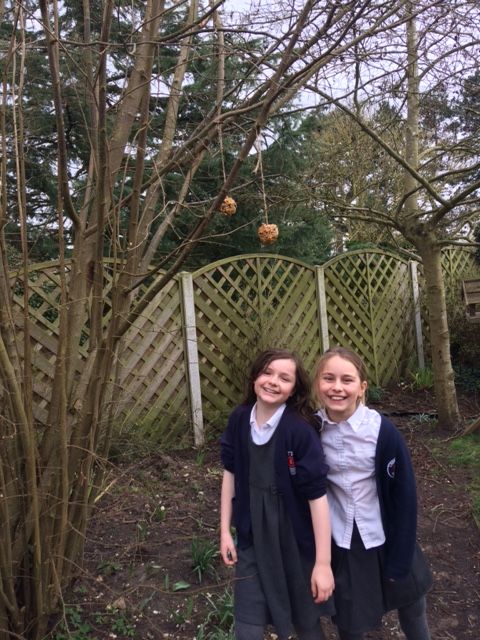 ---
Books, books, books!
Thursday 2 March 2017
To celebrate World Book Day, the children (and staff) dressed up as a favourite book character. As well as this, there was a whole school "book swap". Every child in the school was able to choose a new book to take home and enjoy. Thank you to all our families for supporting this idea so enthusiastically.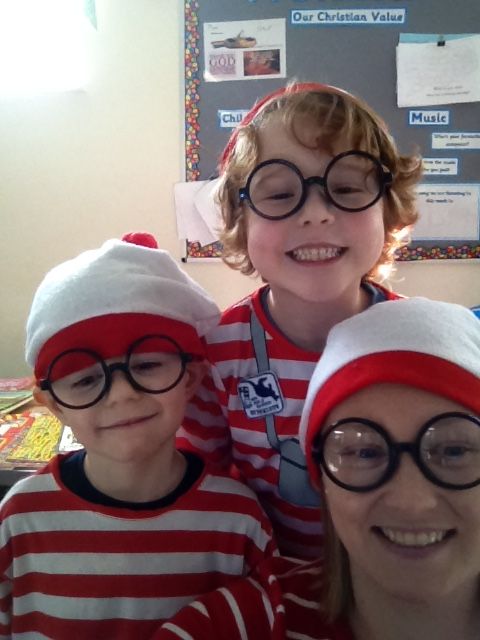 ---
Shiny new wall bars!
Wednesday 22 February 2017
The children returned to school, after a week's holiday, to find that some brand new wall bars had been installed in the school hall. The money to pay for the apparatus was raised by the children themselves who took part in various sponsored events last year. JB's Sports, our external sports coaches, generously donated some money towards the cost too - our thanks go to them. The wall bars will be used during physical education lessons by children in all of our classes.
---
Space wow day
Thursday 9 February 2017
The children in Maple Class have enjoyed a fabulous day full of space missions and adventures including: playing the paint splat game; making a rocket to be fired using a straw; launching a rocket using vinegar and baking powder; making moon sand and exploring with it; making moons using puffy paint; calculating and building to play the "build your rocket" game; writing an astronaut log whilst lying on the floor and writing on the underside of a table and making pizza planets - yum yum!
For more pictures please visit the galleries.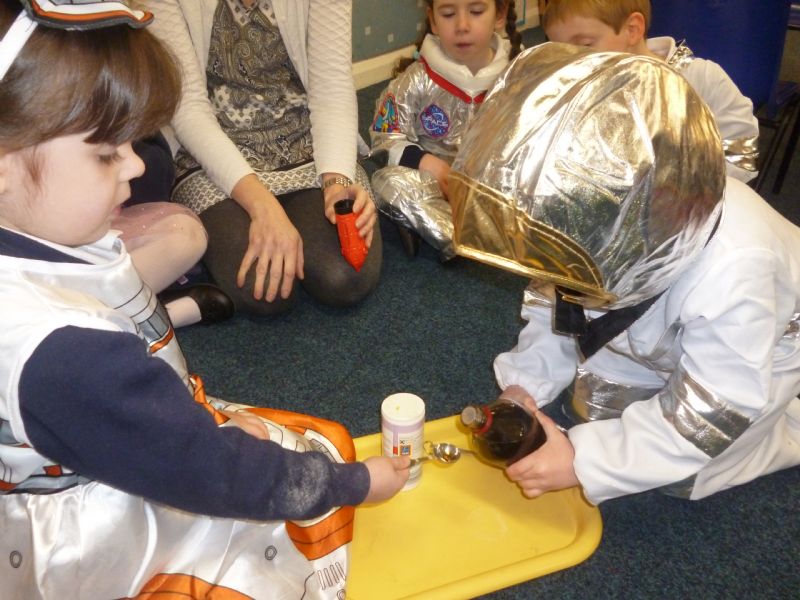 ---
Dance, artwork and food
Thursday 26 January 2017
The children in Oak Class and Willow Class have enjoyed working with Sunita Patel of the India Experience to create wonderful dance, produce beautiful artwork and enjoy delicious food. Their work will culminate in a wonderful collaborative performance with children from the other schools in our partnership. This will take place at the Embassy Theatre in Skegness on 30 March.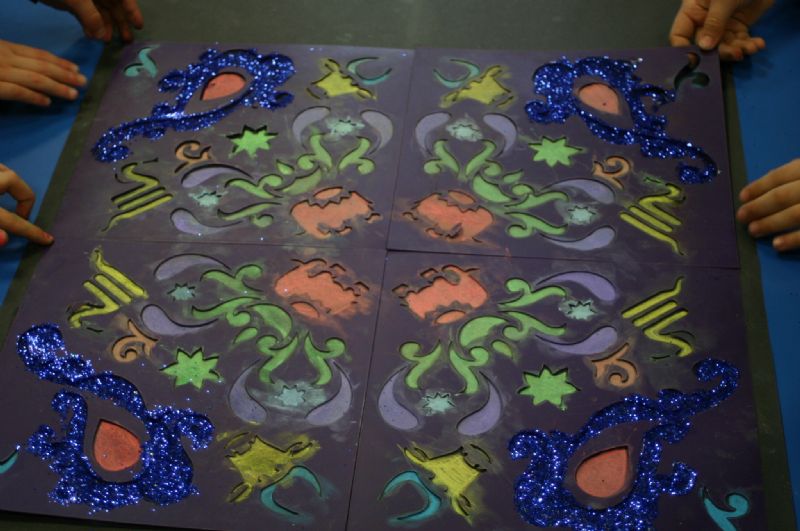 ---
Let's play ukulele!
Friday 13 January 2017
The children in Willow Class enjoyed a brilliant whole class ukulele session today. Their first lesson took place last week and lessons will continue up until Easter.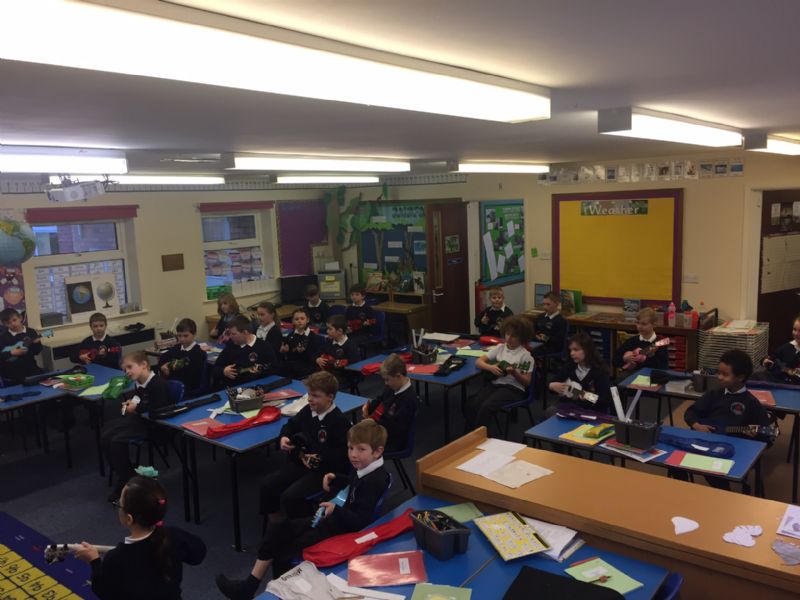 ---
Page 1 -
showing articles 1 to 8 0f 264
NEXT