Page 1 -
showing articles 1 to 8 0f 242
NEXT
Celebrating achievements!
Friday 16 September 2016
In today's "good work" assembly, we heard all about the learning opportunities and achievements that have taken place this week.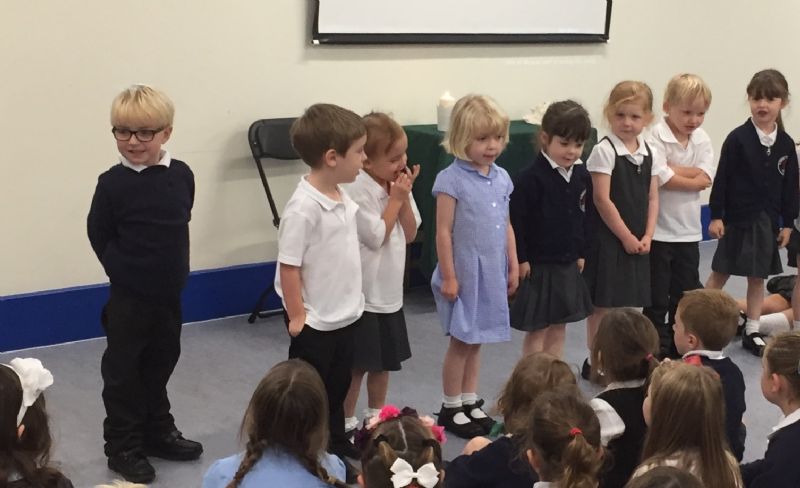 ---
Lord of the Flies
Friday 9 September 2016
This week, the children in Oak Class have been learning about forming a community. As part of this work, they acted out scenes from William Golding's "Lord of the Flies" in our wonderful nature reserve.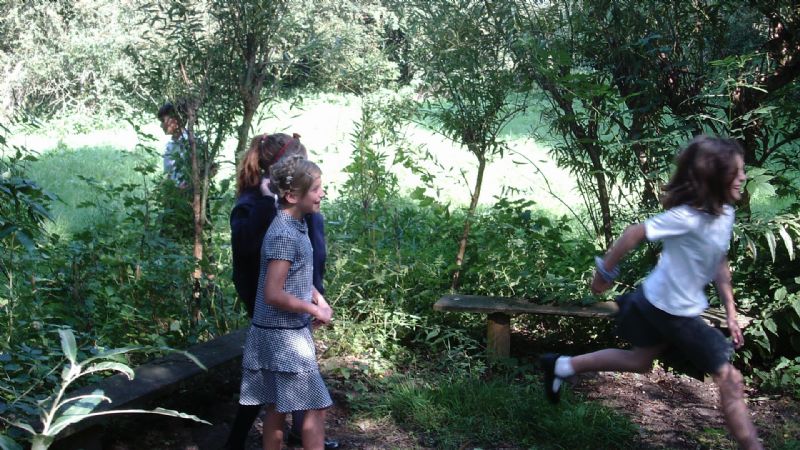 ---
Lots of smiles
Monday 5 September 2016
A brand new academic year begins today!
It was wonderful to see all the children arriving at school this morning. They are already settled and have begun learning new and exciting things.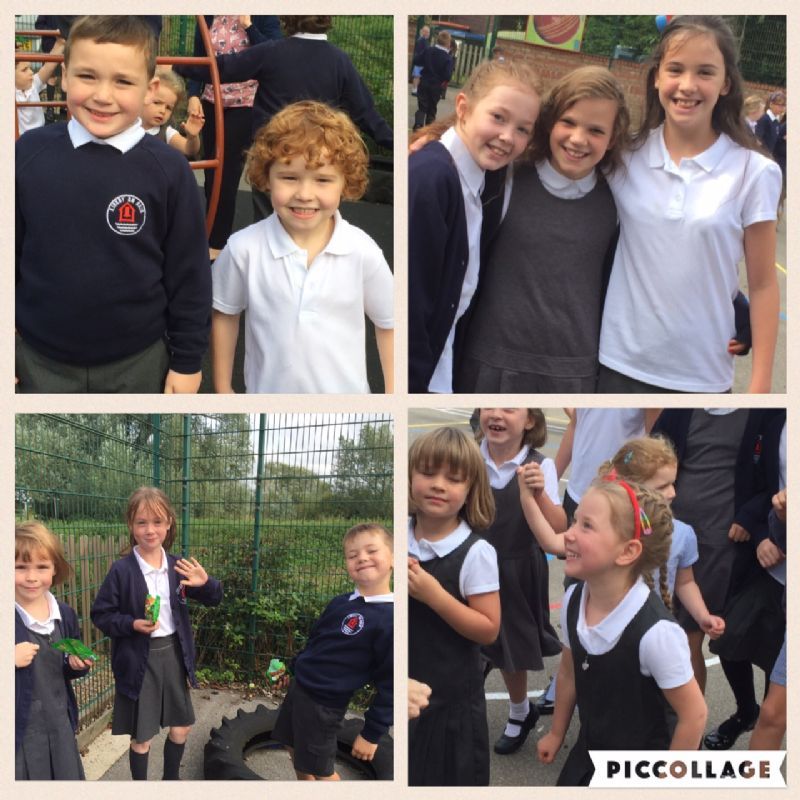 ---
Flag competition winners!
Tuesday 30 August 2016
The summer break is nearly over and the new academic year is nearly upon us. A new school year is always exciting as we think about all of the wonderful learning opportunities that lie ahead.

During the holidays, some of our children went to Wolds View Garden Centre in Horncastle to officially unveil their new flag which was designed by one of our children and is now flying high outside the garden centre. The school will receive a £500 voucher to spend on plants and equipment which is fantastic news. We're so proud of our competition winners! Here is a link to an article in the Horncastle News.

All of the staff here at Kirkby on Bain are very much looking forward to welcoming the children into school on Monday 5 September.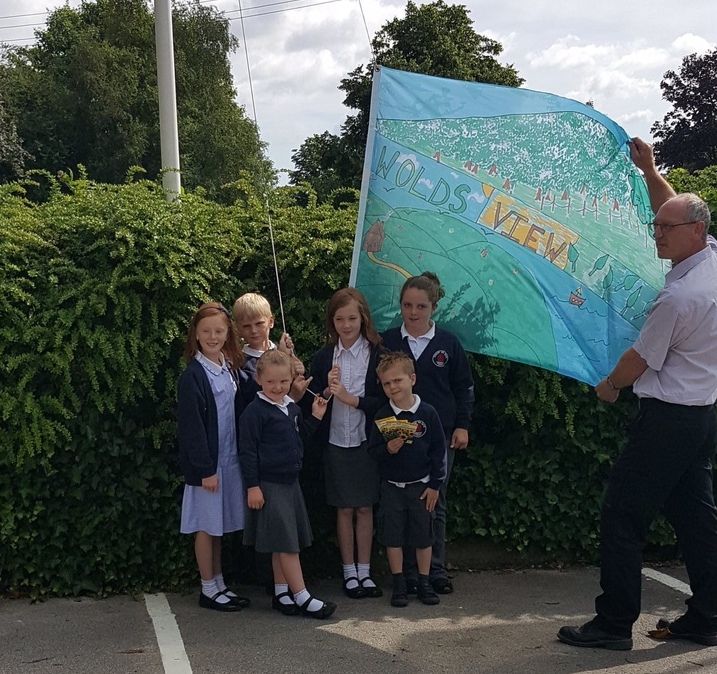 ---
Dream on
Wednesday 20 July 2016
To mark the 400th anniversary of Shakespeare's death, Oak Class decided to put on a production of "Dream On", a modern day version of "A Midsummer Night's Dream" as their end of year production. There were some wonderful performances and the children thoroughly enjoyed the experience. Please click here to view more photos.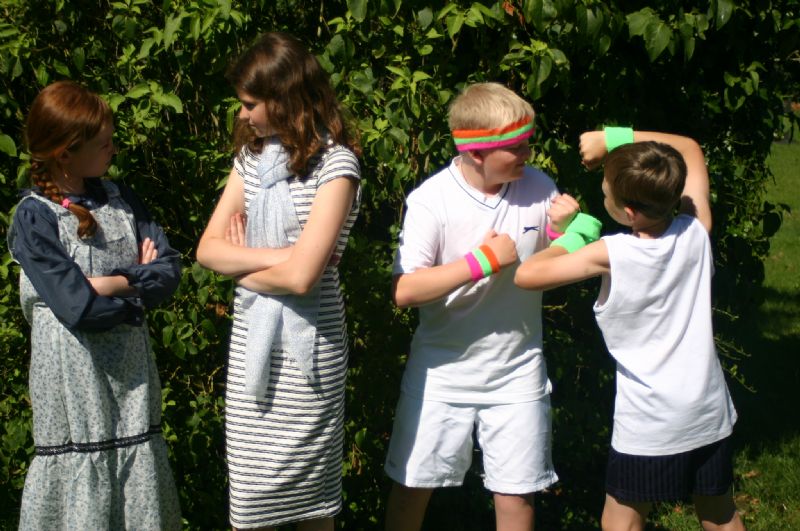 ---
Delicious and refreshing!
Wednesday 13 July 2016
The children in Willow Class have had a fantastic "enterprise week" this week. Their aim was to make a profit by selling delicious and refreshing summer snacks and drinks. They have carried out surveys, marketed their products (including amazing radio adverts), created their products and then sold them to the other children in the school who were very impressed!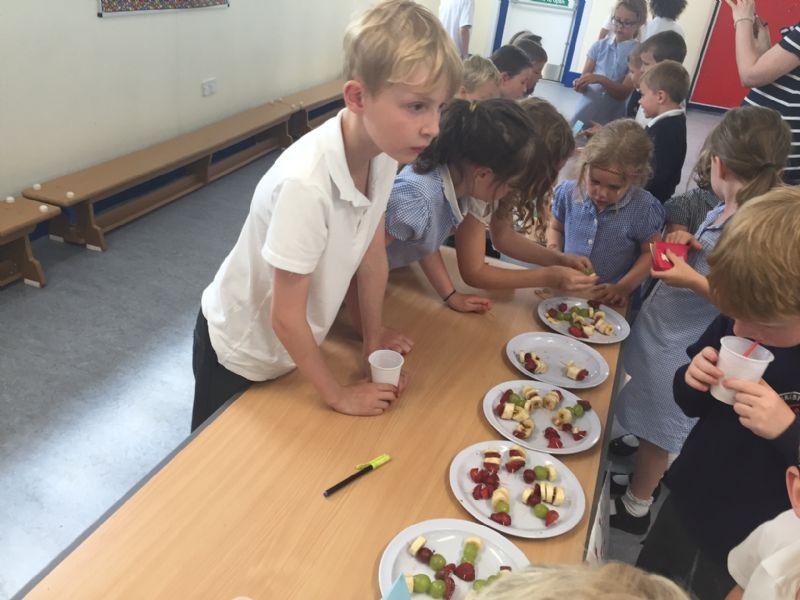 ---
Join in the fun at our summer fete!
Tuesday 5 July 2016
The annual Friends summer fete takes place this Friday after school (3.30-6pm) in the school hall and on the playground. There will be a variety of stalls and games to enjoy. Many of the children will be running stalls including Chestnut's cake stall. Here is a message from them:
Please come to Chestnut's cake sale. We have lemon drizzle, Victoria sponge, chocolate cakes, ice cream cakes, cake pops and gingerbread men.
Poster below designed by Katie: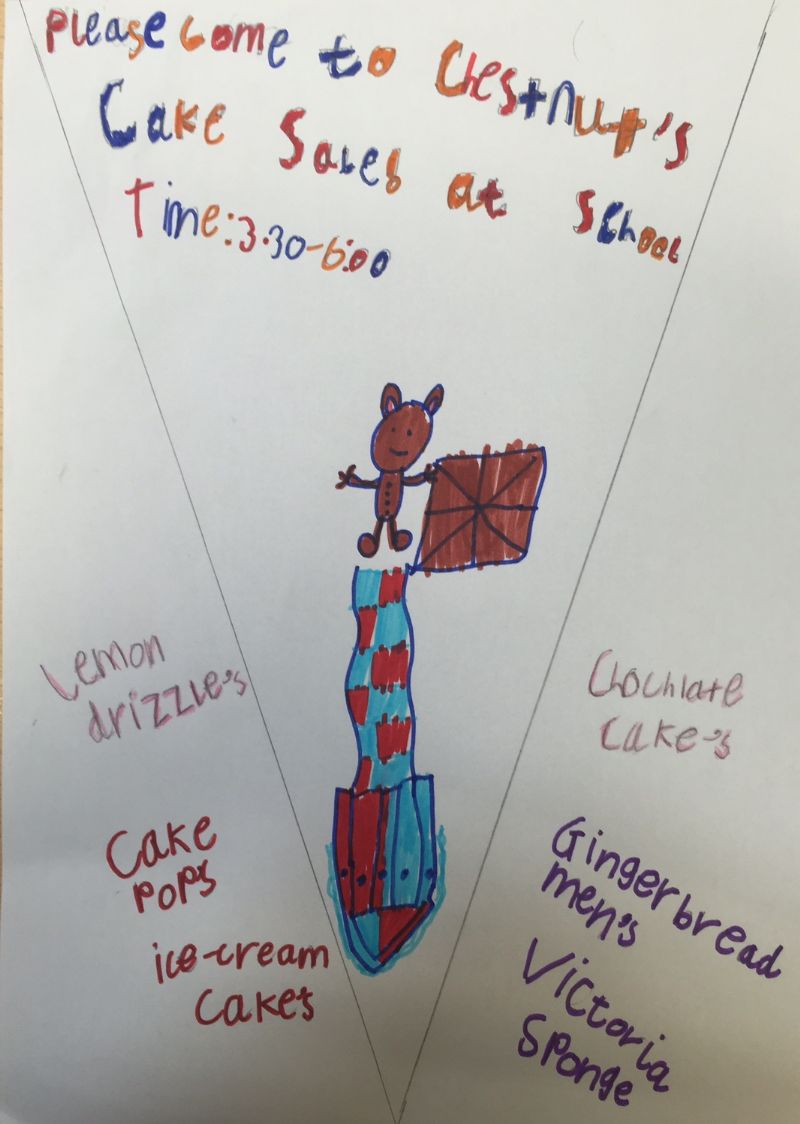 ---
Happy days!
Thursday 30 June 2016
All of the children took turns to vote for their preferred name for our new after school provision today. The event helped the children to understand how democracy works. The winning name was "Happy Days" which was suggested by a child in Maple Class.
"Happy Days" club is open every weekday and provides child care for the children who attend our school. Please click here to find out more information including prices.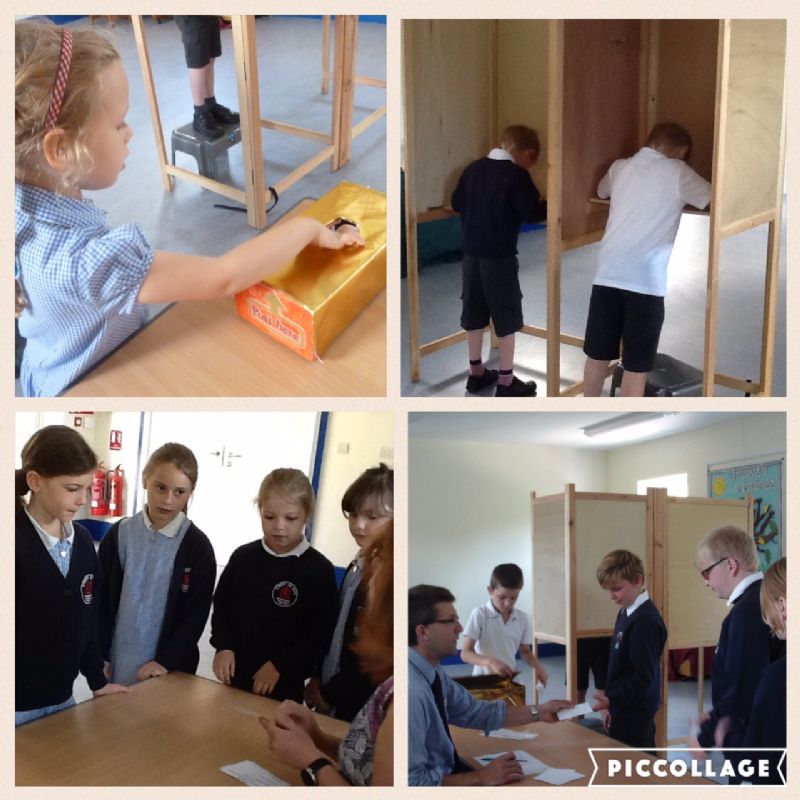 ---
Page 1 -
showing articles 1 to 8 0f 242
NEXT