Page 1 -
showing articles 1 to 8 0f 259
NEXT
Space wow day
Thursday 9 February 2017
The children in Maple Class have enjoyed a fabulous day full of space missions and adventures including: playing the paint splat game; making a rocket to be fired using a straw; launching a rocket using vinegar and baking powder; making moon sand and exploring with it; making moons using puffy paint; calculating and building to play the "build your rocket" game; writing an astronaut log whilst lying on the floor and writing on the underside of a table and making pizza planets - yum yum!
For more pictures please visit the galleries.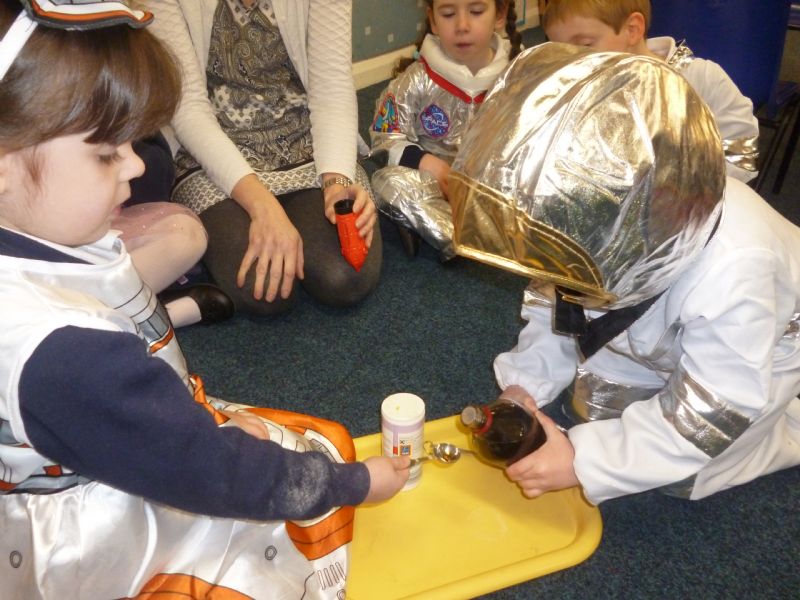 ---
Dance, artwork and food
Thursday 26 January 2017
The children in Oak Class and Willow Class have enjoyed working with Sunita Patel of the India Experience to create wonderful dance, produce beautiful artwork and enjoy delicious food. Their work will culminate in a wonderful collaborative performance with children from the other schools in our partnership. This will take place at the Embassy Theatre in Skegness on 30 March.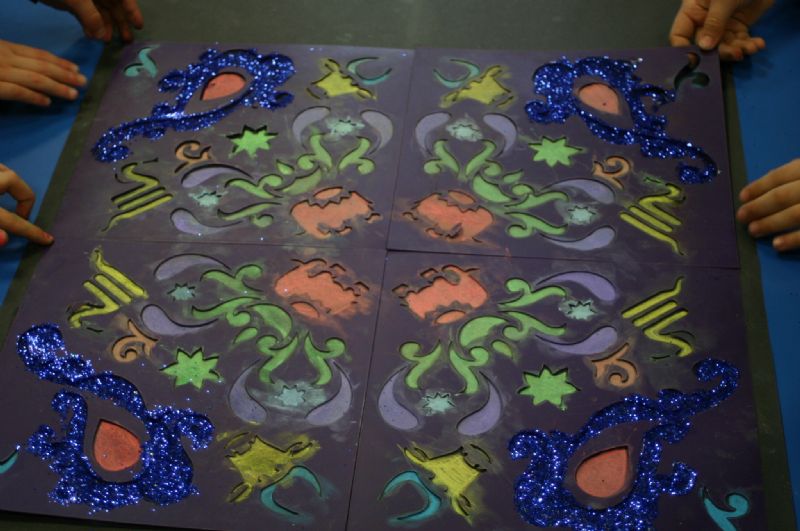 ---
Let's play ukulele!
Friday 13 January 2017
The children in Willow Class enjoyed a brilliant whole class ukulele session today. Their first lesson took place last week and lessons will continue up until Easter.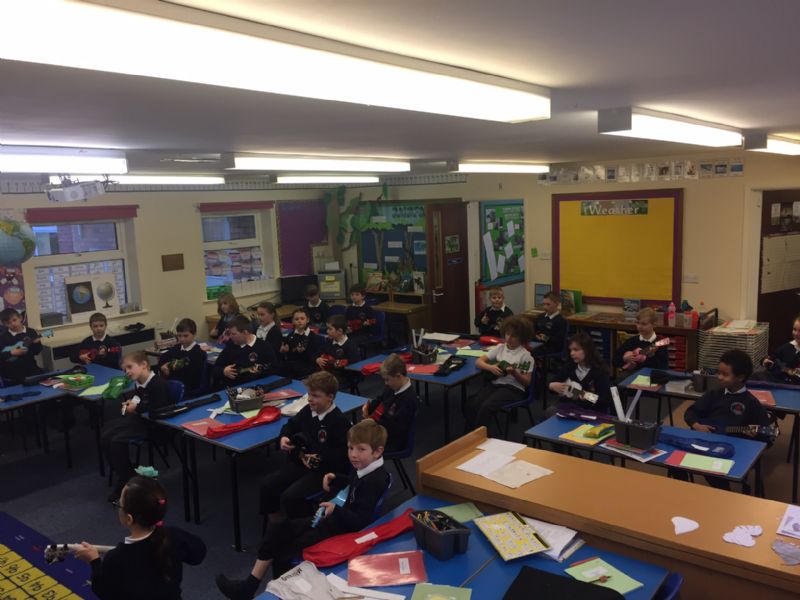 ---
Busy learning at the start of a new term...
Wednesday 4 January 2017
It's day one of a brand new term and the children in Maple Class have been busy planning their new role play areas!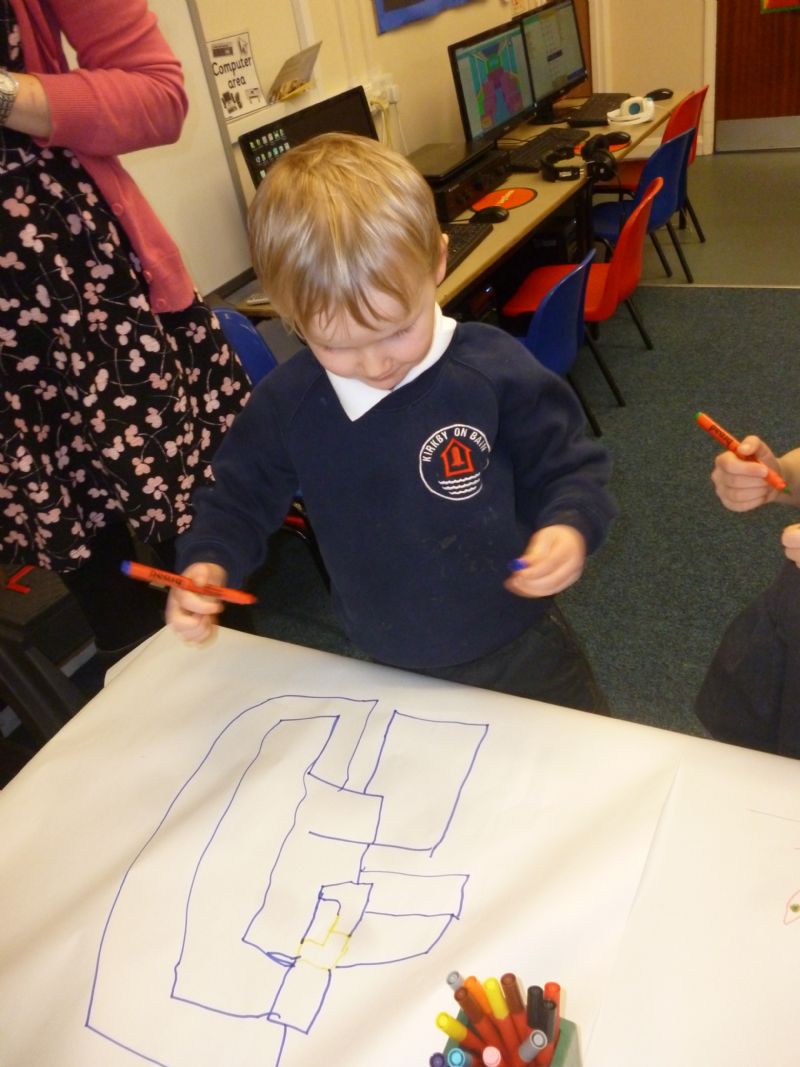 ---
Happy New Year
Monday 2 January 2017
Happy New Year to all of our families. The new term begins on Wednesday 4 January...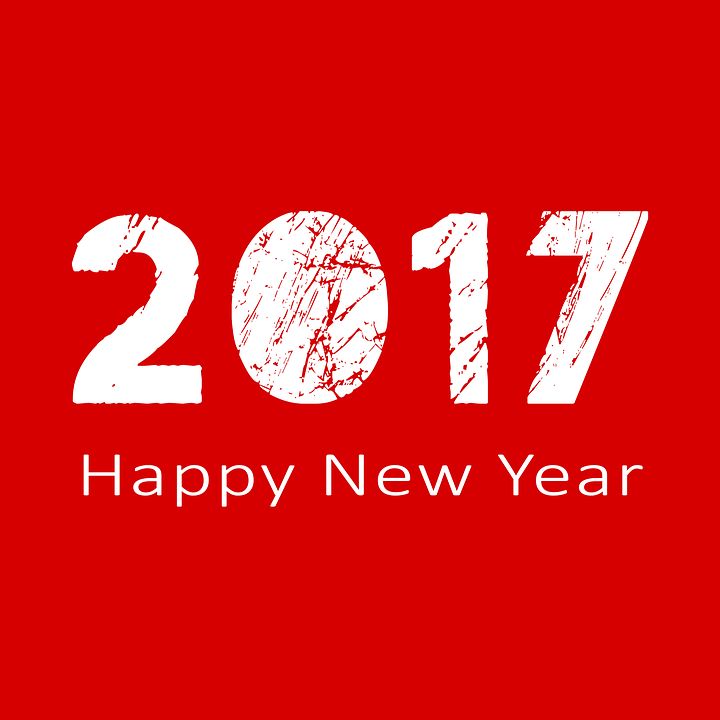 ---
Happy Christmas!
Tuesday 20 December 2016
Our Christmas carol service took place in St Mary's Church. During the service, children in Oak Class read from the bible, some children performed Christmas carols on flute, clarinet and piano and others shared special prayers they had written. All of the children sang Christmas songs they had been learning and the children in Maple Class performed a wonderful traditional nativity. For more pictures from the service, please visit the galleries.
All of the staff and governors here at Kirkby on Bain would like to wish all of our families a very happy Christmas. We look forward to welcoming the children back to school on Wednesday 4 January 2017.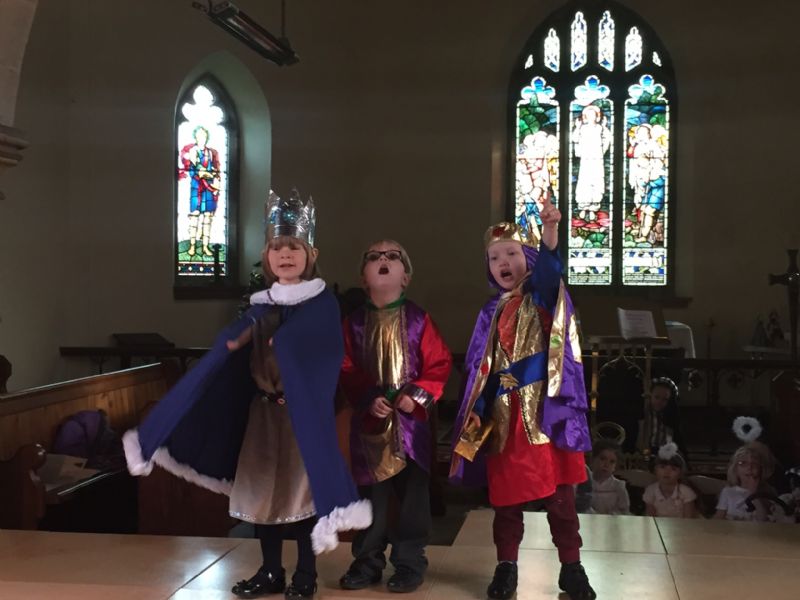 ---
What a busy week!
Thursday 8 December 2016
This week has been a wonderfully busy week at our school.
On Monday, some of the children attended a lovely Christingle service at St Mary's Church led by Revd Margaret.
On Tuesday, Willow Class enjoyed a brilliant Roman wow day that included a decadent Roman feast.
On Wednesday a child in Chestnut Class had a haircut in aid of the Little Princess Trust and our year 6 school councillors visited the Houses of Parliament alongside school councillors from other nearby schools.
Today, the children in Oak Class took part in the Church Schools Carol Concert at Lincoln Cathedral.
Tomorrow, some of our children will be singing in the carol service at the Woodhall Spa Christmas market.
What great week, with much more still to come before Christmas!
---
Oak's amazing pizza project
Friday 2 December 2016
This week, the children in Oak Class have been learning science, design and technology, English, maths and much much more through their brilliant pizza project. On Monday, they evaluated shop-bought pizzas. On Tuesday they gathered data and planned their very own pizzas. On Wednesday, they made their own pizzas and enjoyed eating them! On Thursday, they designed mini pizza boxes and on Friday they created TV adverts. Wow - so much learning...and fun!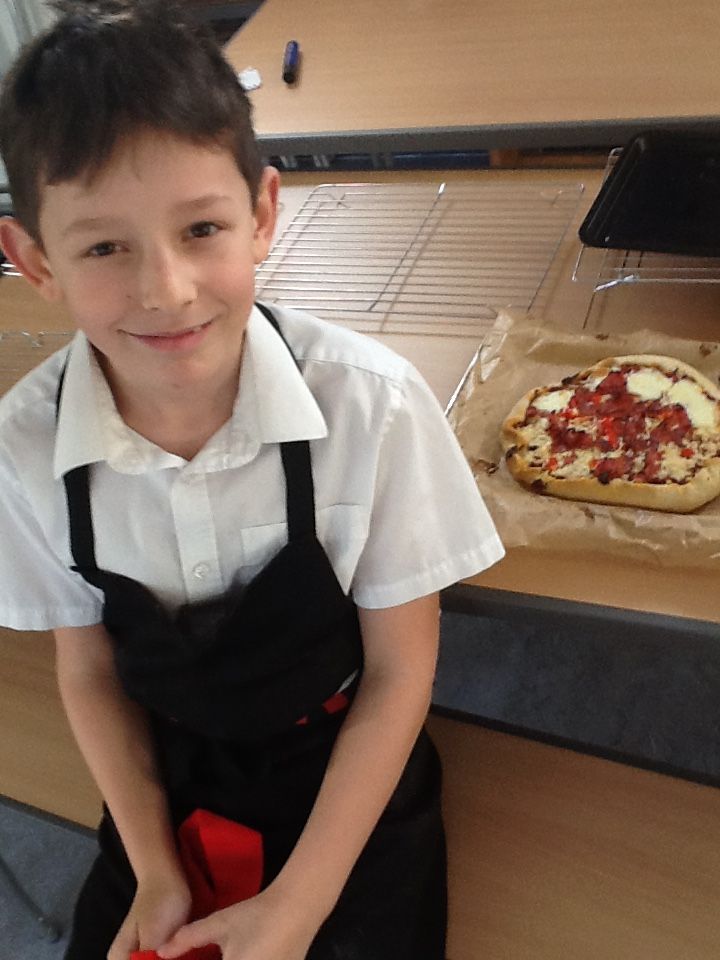 ---
Page 1 -
showing articles 1 to 8 0f 259
NEXT